Sustainability & Community
"There is a sufficiency in the world for man's need but not for man's greed."
– Mohandas K. Gandhi
We want to make a positive impact in our clients' lives, which includes the larger community and environment around them.
Conscious Caterers
At Philadelphia Catering Company, we use materials and partner with suppliers that support greener business practices. We're proud members of the Sustainable Business Network of Greater Philadelphia, an organization dedicated to simultaneously helping businesses build profitable enterprises and improve their environmental and social impact. Our green initiative explains how we can strive to make a difference from a daily operations standpoint.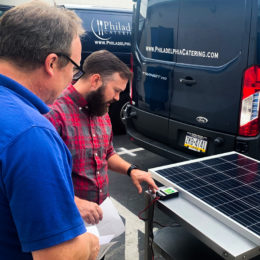 Each year we work diligently to reduce the amount we send to the landfill by composting solid waste and recycling. Currently, 68% of our waste is diverted from landfills.
Philadelphia Catering has partnered with Waste Oil Recyclers, Inc to recycle used cooking oil. Converting cooking oil to bio diesel reduces the amount of carbon dioxide emissions.
We have discontinued using single-use plastics. All of our disposable offerings are biodegradable and compostable. Many of our trays and bowls are made from recycled material.
PCC chooses its suppliers and vendors based on quality and value, but also with consideration for being small, local and diverse. We could potentially purchase everything through one or two large national vendors however, we buy from over twenty smaller vendors. This is because PCC actively seeks out small, local, diverse and unique vendors.
We buy our coffee from a small, local, micro-roaster, who procures Rainforest Alliance Certified coffees – Cafe Excellence. We buy large quantities of meats & cheeses from a small local certified Minority Owned Business Entity(MBE) – Ed Hipp's Foods. We buy all our baked goods from several small bakeries who are local, unique and in some cases a Women Owned(WBE), or MBE.
Money spent on PCC catering services will be channeled back to small local entities, fulfilling our goals of Economic Inclusion and supporting the surrounding community.
Our facility features energy-saving LED lighting as well as high-efficiency HVAC and water heater units. Our storage unit is completely solar powered. In the office, we recycle toner cartridges and communicate in a paper-free format as often as possible.
Our storage facility has recently been converted to run solely on solar power energy.
Social & Charitable Causes
Philadelphia Catering has a strong commitment to social and charitable causes through our own charity – PCC 5000.
The goal of PCC 5000 is to provide 5000 meals to needy and disadvantaged people in our community. Every Thanksgiving, we partner with Bridging the Gap Ministries to provide Thanksgiving dinner for those in need. Through our partnership with Philabundance, we donate one meal to a hungry child for every survey response we receive.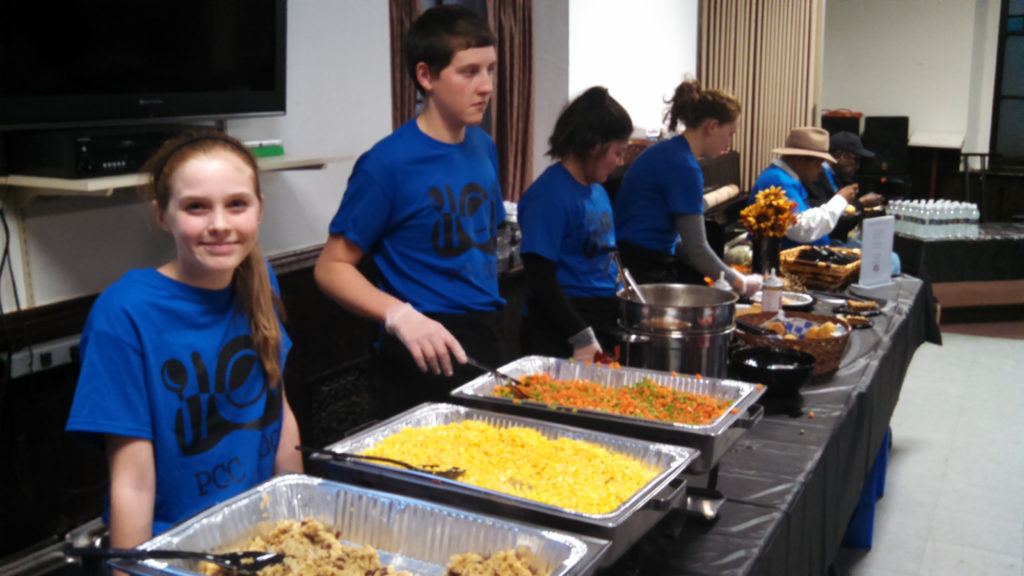 PCC gets involved locally cleaning up Smith Park